Ronald Boumans
TEAM-PRRC, The Netherlands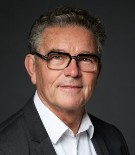 In 2022 Ronald started his own consulting service, where he helps companies solve complex problems, working as a PRRC, and training and teaching PRRCs. As such he is a board member of TEAM PRRC. Before this, he worked for Emergo, a global consulting organization. On behalf of Emergo, he was a board member of the EAAR. He has a wide experience in strategic MDR compliance consulting. He also helps companies find a suitable notified body and he is a borderline and classification expert. He has also been involved in the development of EUDAMED.
Before working for Emergo Ronald was a Senior Inspector at the IGZ, the competent authority for medical devices in The Netherlands. As an inspector, he has been involved in routine inspections of manufacturers of medical devices and IVDs. He has worked on many market surveillance cases and on projects in which technical documentation of a cohort of manufacturers was linked to actual market experience in hospitals or other environments. He has represented The Netherlands in several working groups of the European Commission, like the MDEG on Borderline and Classification, the COEN working group, and Eudamed. He has worked for the IGZ for more than 11 years.
Ronald compares Regulatory work with flying a plane: a good pilot can land his plane in a storm; an excellent pilot does not end up in bad weather. This summarizes well how he likes to navigate on behalf of the clients he works with.