CONGRESS PROGRAM
08:50
Conference Opening & Welcome
Conference Chair
09:00
Session 1: Current State of Play in the Implementation of MDR & IVDR
09:00-09:30
State of Play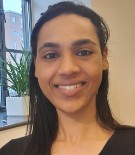 Hanim Yassin
Policy Officer – SNE, Unit D.3 – Medical Devices, DG SANTE, European Commission
09:30-10:00
MDR: A Success Or A Flawed System That Has Damaged EU Medtech?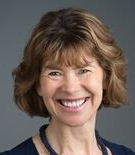 Amanda Maxwell
Medtech Regulatory Affairs Editor, Medtech Insight, Informa Healthcare, UK
10:00-10:30
Latest Developments on MDR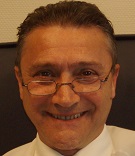 Dario Pirovano
Senior Regulatory Affairs Adviser, MedTech Europe, Belgium
10:30
Coffee Break, Networking and Visit the Exhibition
11:00
Session 2: MDR & IVDR: Market Surveillance by Competent Authorities
11:00-11:30
State of Play with Focus on Market Surveillance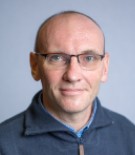 Thierry Sirdey
Co-chair of Competent Authorities for Medical Device Committee, France
11:30-12:00
Belgium: Derogation process under MDR Art. 59 and Art. 97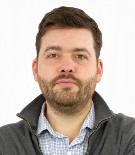 Alexandre Jauniaux
Head of Division Medical Devices, FAMHP, Belgium
12:00-12:30
National Requirements Additional to MDR - A Case Study: SPAIN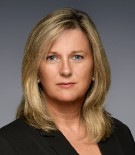 Claire M. Murphy
EAAR Member of the Board, Consulting Partner, Tecno-med Ingenieros, SL, Spain
12:30
Lunch Break, Networking and Visit the Exhibition
13:30
Session 3: Notified Bodies: Availability and Expectations
13:30-14:00
Action Plan to Increase NBs Resources and Availability / Points of Attention for Non-EU Manufacturers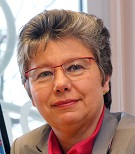 Françoise Schlemmer
Team-NB Director (Medical Devices Notified Bodies Association), Belgium
14:00-14:30
Current State of Play and Expectations from Manufacturers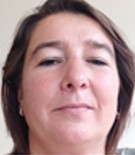 Virginie Siloret
Global Medical Devices Certification Manager, SGS Belgium NV
14:30-15:00
Will the EU Healthcare System Start Suffering from May 2024?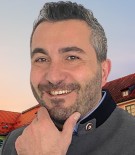 Bassil Akra
CEO and Owner of AKRA TEAM GmbH, Germany
15:00
Coffee Break, Networking and Visit the Exhibition
15:30
Session 4: Impacts of AI and Digital Innovations on Medical Devices
15:30-16:00
Artificial Intelligence and Effect on MDR/IVDR and Potential Conflicts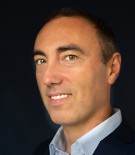 Koen Cobbaert
Senior Manager – Quality, Standards and Regulations at Philips, Belgium
16:00-16:30
Medical Devices Apps Compliance – Software as a Medical Device or IVD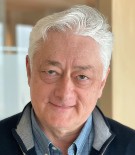 Robert Ginsberg
EAAR Member of the Board, Chairman of the Board, QAdvis, Sweden
16:30-17:00
Online/Distance Sales and Implications for Selling Medical Devices to the End User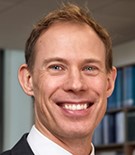 Erik Vollebregt
Partner, Axon Lawyers, The Netherlands
17:00
Panel Discussion / Q&A
09:00
Session 5: EUDAMED, Person Responsible for Regulatory Compliance (PRRC) and Standardisation
10:30
Coffee Break, Networking and Visit the Exhibition
11:00
Session 6: Clinical and Post-Market Surveillance: Practical Aspects
11:00-11:30
MDR Clinical & IVDR Performance Evaluation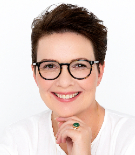 Helene Quie
Member of the Board, EAAR, CEO, QMed Consulting, Denmark
11:30-12:00
EU IVDR Conformity Assessments; Current State of Play at the Notified Bodies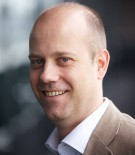 Alex Laan
Head of IVDs at BSI, Netherlands
12:00-12:30
Post-Market Surveillance from a Practical Perspective & Vigilance and Related Medical Device Coordination Group (MDCG) Guidance Documents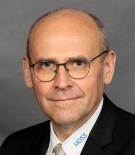 Ludger Möller
EAAR Chairman, President, Medical Device Safety Service, Germany
12:30
Lunch Break, Networking and Visit the Exhibition
13:30
Session 7: UK Roundtable
13:30-13:50
General Overview of Future UK Law by MHRA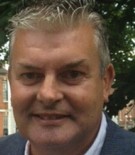 Rob Higgins
Senior Regulatory Affairs Specialist, Medicines and Healthcare Products Regulatory Agency (MHRA), UK
13:50-14:10
UK Responsible Person Association (UKRPA) Perspective on the Future UK Law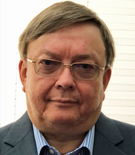 Mika Reinikainen
UKRPA Chairman, Managing Director, Abnovo, UK
14:10-14:30
Lessons Learnt for UKCA Marking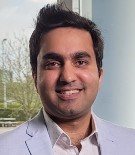 Vishal Thakker
Head of UK Approved Body & Senior Regulatory Lead, Regulatory Services (Medical Devices) BSI UK, UK
14:30-15:00
Discussion | Q&A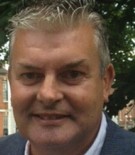 Rob Higgins
Senior Regulatory Affairs Specialist, Medicines and Healthcare Products Regulatory Agency (MHRA), UK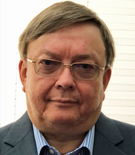 Mika Reinikainen
UKRPA Chairman, Managing Director, Abnovo, UK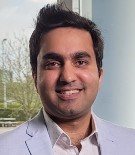 Vishal Thakker
Head of UK Approved Body & Senior Regulatory Lead, Regulatory Services (Medical Devices) BSI UK, UK
15:00
Coffee Break, Networking and Visit the Exhibition
15:30
Session 8: CH Roundtable and IVDR
15:30-15:50
Solutions on Implementing IVDR, Including Performance Evaluation of Legacy Devices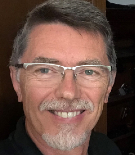 Maurizio Suppo
Member of the Board, EAAR, Co-owner & Principal Consultant, Qarad, Belgium
15:50-16:10
Pitfalls of the Third County Status of Switzerland to the EU: Impact on IVDs and Medical Devices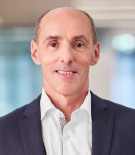 Daniel Delfosse
Head of Regulation & Innovation Member of the Executive Board, Swiss MedTech, Switzerland
16:10-16:30
Switzerland and EU: Impact on IVDs and Medical Devices (Pitfalls)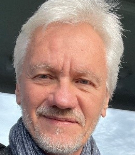 Eric Klasen
CEO, Obelis GmbH, Switzerland
16:30-17:00
Discussion | Q&A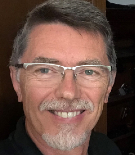 Maurizio Suppo
Member of the Board, EAAR, Co-owner & Principal Consultant, Qarad, Belgium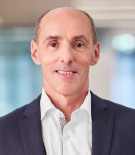 Daniel Delfosse
Head of Regulation & Innovation Member of the Executive Board, Swiss MedTech, Switzerland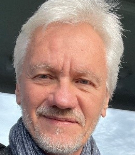 Eric Klasen
CEO, Obelis GmbH, Switzerland
17:00
Panel Discussion / Q&A