Koen Cobbaert
Senior Manager – Quality, Standards and Regulations at Philips, Belgium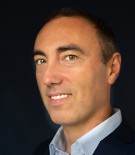 Koen Cobbaert works for Philips as a quality, regulatory, and standards expert. Through trade associations COCIR and DITTA, he represents the industry at the European Commission and the IMDRF on matters related to software and artificial intelligence. He also contributes to various standardisation organizations focusing on software and artificial intelligence.
In the legislative domain, Koen chairs COCIR's and DITTA's software focus groups, representing its members at respectively the European Commission MDCG workgroups on Borderline and Classification and New Technologies and at the international level at the International Medical Device Regulators Forum (IMDRF) workgroup on artificial intelligence. Koen is also an advisor in the SaMD workgroup at the Global Harmonization Working Party (GHWP). Currently, Koen is engaged in various proposed EU legislation relating to artificial intelligence and data (AI Act, Machinery Regulation, General Product Safety Directive, Data Act, European Health Data Space…). Aside from various publications through trade associations, Koen also edited the book Software as a Medical Device, published through the Regulatory Affairs Professionals Society (RAPS).
In the standardization domain, Koen is a member of CEN-CENELEC's Industry Advisory Forum, and he is delegated as a Belgian expert to IEC JTC 1 SC 42 on artificial intelligence, CEN-CENELEC JTC21 on artificial intelligence, ISO TC215 JWG7 on health informatics, and to the IEC SC62A Advisory group on Software, Networks, and Artificial Intelligence (SNAIG).
Koen has a Master of Science in electrical engineering and safety risk management. He has over 15 years of hands-on experience establishing regulatory and market-access strategies for medical device software, performing worldwide regulatory submissions, and moderating risk management and clinical evaluation for software applications for general radiology, oncology, neurology, cardiology, orthopaedics, and clinical pathology. He has worked on software applications for pattern recognition, computer-aided detection, reasoning engines, clinical pathways, and other clinical decision support systems, including mobile apps, embedded software, and software operating in the cloud.