Amanda Maxwell
Medtech Regulatory Affairs Editor, Medtech Insight, Informa Healthcare, UK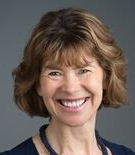 Amanda Maxwell is Medtech Regulatory Affairs Editor at Medtech Insight.
She has some 30 years' experience in reporting and providing analysis on developments in the field of medical technology regulatory affairs, with particular focus on the current and future EU regulations for medical devices, IVDs and device/drug combination products.
Amanda also has experience in providing medtech regulatory strategy consultancy services, and is a frequently invited speaker and chair at EU meetings on medtech regulations and drug/device combination regulatory issues.